Newport's Favorite Bar
ONE PELHAM EAST
Experience the heart of Newport's Nightlife at multiple bars with live music, dueling pianos,  DJs, and pub games with town's biggest late night menu.
Free Standing Room for Dueling Pianos
Still available this weekend- don't miss out
✕
Serving Newport for 45+ years
Live Music Every Night
One Pelham East has been hosting the best live music in Newport every night for the past 45 years. From national touring acts out of Nashville, to New England's best DJs, to afternoon acoustic every Friday & Saturday, the Pelham has it covered. Follow the link to our live music schedule and find out why the Pelham is a Rhode Island legend.
Newport's Best Live Show
Dueling Pianos
The Top of Pelham hosts Newport's only Dueling Pianos show on our third floor, high over Newport's historic district with views overlooking the harbor. Sing, dance, & laugh with two talented performers performing covers and dedications from all genres and eras as they compete to show off their skill with audience members getting pulled up on stage for toasts & dedications.
Newport's Nightlife
About the Pelham
One Pelham East a family owned business that has been in continuous operation since 1975. Find out why we're the heart of Newport nightlife.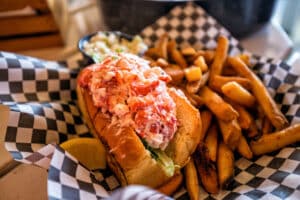 Our Menu
Whether you're looking for a quick bite after a day in the sun, a full dinner with our afternoon acoustic, or Newport's largest late night menu, our kitchen has it all- no reservations required. Stop by after hours for Newport's most extensive late night kitchen with our full menu until Midnight Thursday-Saturday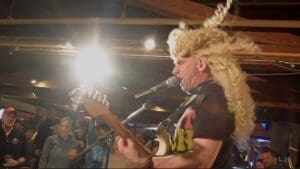 Live Music
Featuring the best top 40 cover bands out of Boston, the Pelham is proud to continue it's tradition of hosting the best party in Newport night after night. Our stage has featured top notch artists such as Jim Carrey, Bill Murray, Billy Joel, Stevie Ray Vaughan, Jimmy Buffet, Arthur Ashe, and many more, making us a hub for locals and tourists alike, no matter the season.
One Pelham East
Ask around… everyone knows we're the best spot to groove the night away in downtown Newport! With a variety of rooms for you to explore on the first floor, you can also experience a round of darts, foosball, shuffleboard, ping-pong, and even show off your pool table skills while you rock to our live music year-round.
Top of Pelham
If you venture a few floors up, you will find our newly renovated hidden gem, Top of Pelham. Perfect for private events, this premier third floor space is ideal for alternative private events with floor to ceiling windows overlooking the Newport Harbor, the illuminated Pell Bridge and the bustling downtown action.
The Top of Pelham ballroom is fully equipped with a stage lined with plush, red velvet booths and a sleek, full service bar, ready for your orders! It's the perfect alternative vibe for a classy night out.
Ballroom with Private Booths
Dueling Pianos
Every weekend, our stage becomes occupied by two grand pianos where two entertainers perform audience requests from every genre and era imaginable. Every show, audience members get pulled up on stage for toasts and special dedication songs, to make the evening even more unforgettable.
Perfect for Bachelorette Parties
Host Your Event With Us
Make it a party
With three alternative floors, the possibilities are endless. One Pelham East, Top of Pelham, and our second floor gallery can be reserved for special events – public or private. We pride ourselves on offering a fun and versatile atmosphere, and our event planning team is fully equipped to help you plan any event you may have in mind, be it a birthday party, wedding, bachelorette party, bridal shower, baby shower, holiday parties, art shows, and even corporate events. If it's worth celebrating… it's worth hosting at the Pelham!