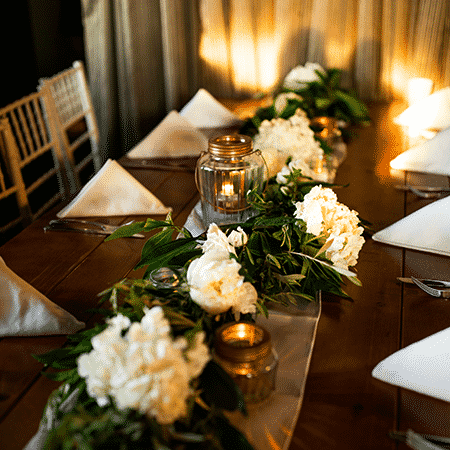 The Top Of Pelham & One Pelham East is the new best venue to host your wedding celebrations in Newport, Rhode Island! Not only are we one of the only venues in Newport, RI that lets you bring your own third party vendors, we also have a handful of amenities for you to pick from. We host three floors, five bars, private & semi-private facilities, two built-in stages for live entertainment, nearly every pub game, projector screens, optimal LED lighting, a top of the line sound system, open floor plans, and a detail-oriented event planning staff, ready to help you customize your event to your exact taste. Oh, and did we mention that each level has a unique view of town – be it a direct Thames street view, or a Newport harbor skyline, a good view is a guarantee!
THREE FLOORS TO PICK FROM
Knowing all of this, Mr. & Mrs. Bates chose our breath-taking venue, to celebrate their union with all their friends and family! The couple worked closely with our event planning team to properly execute the celebration of their wedding reception with two separate room rentals; our Bridal Suite – to ensure they had a place to relax and change outfits (plus share a secret smooch here and there), as well as our Top Of Pelham Ballroom, to celebrate the evening with their 130 guests as they enjoyed our unique harbor view and open floor plan.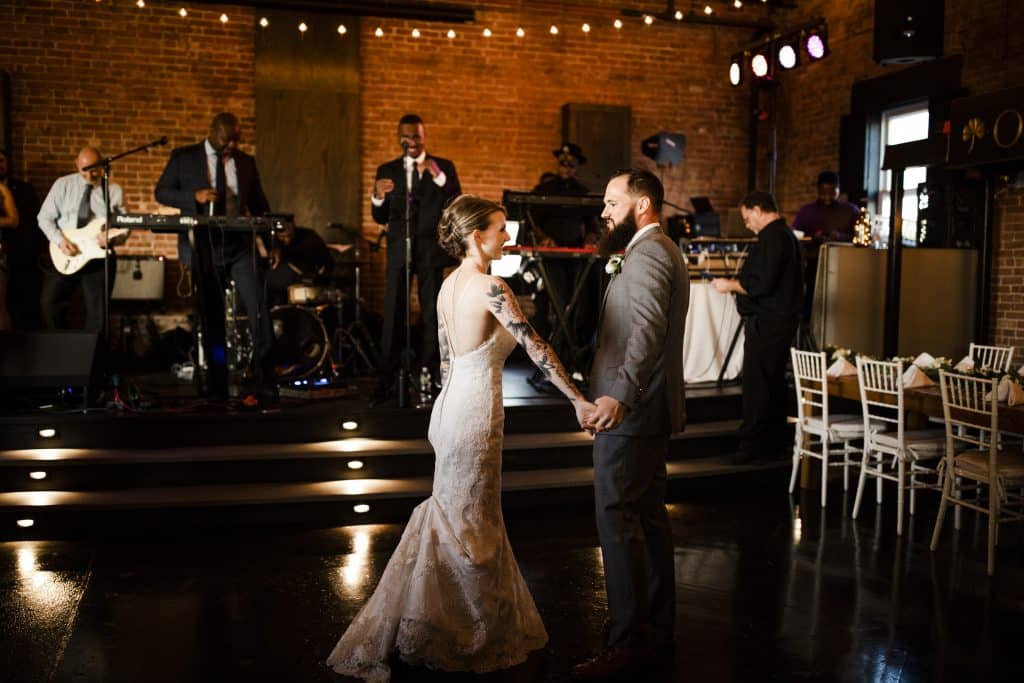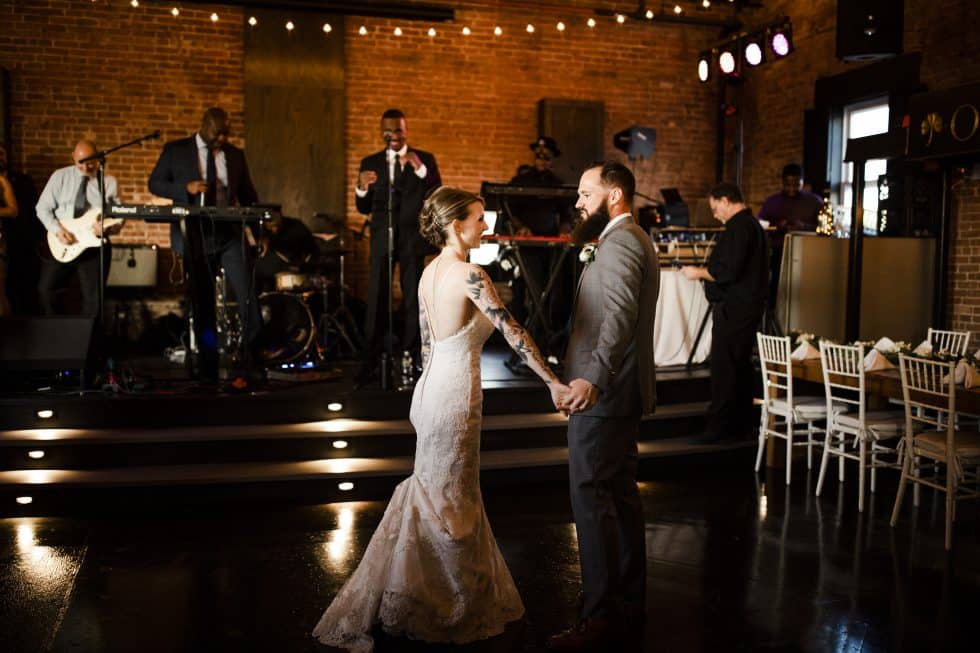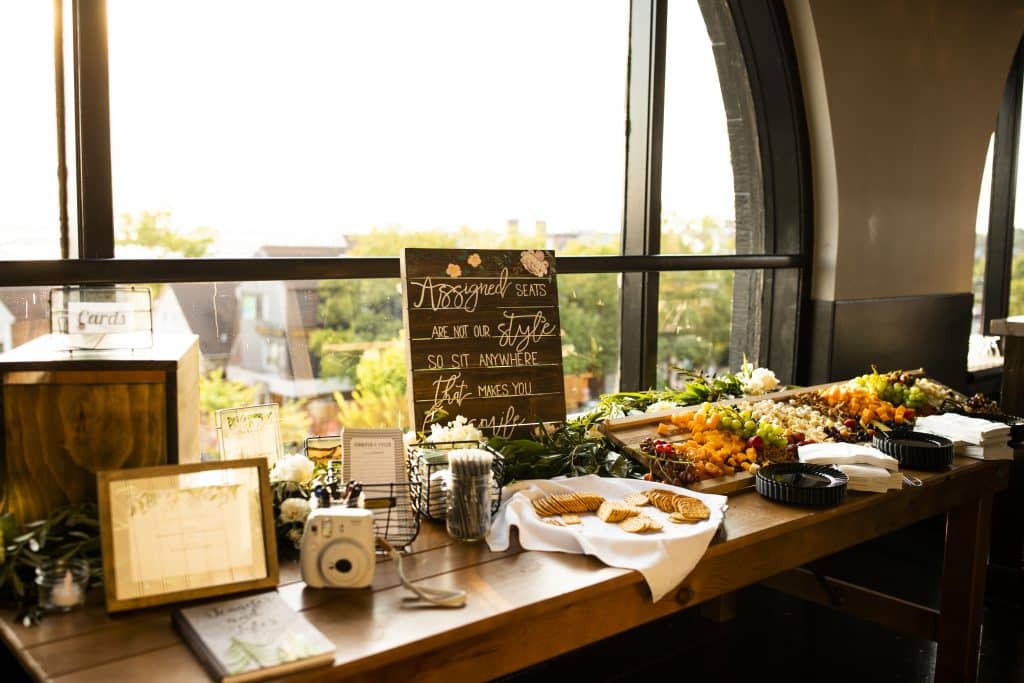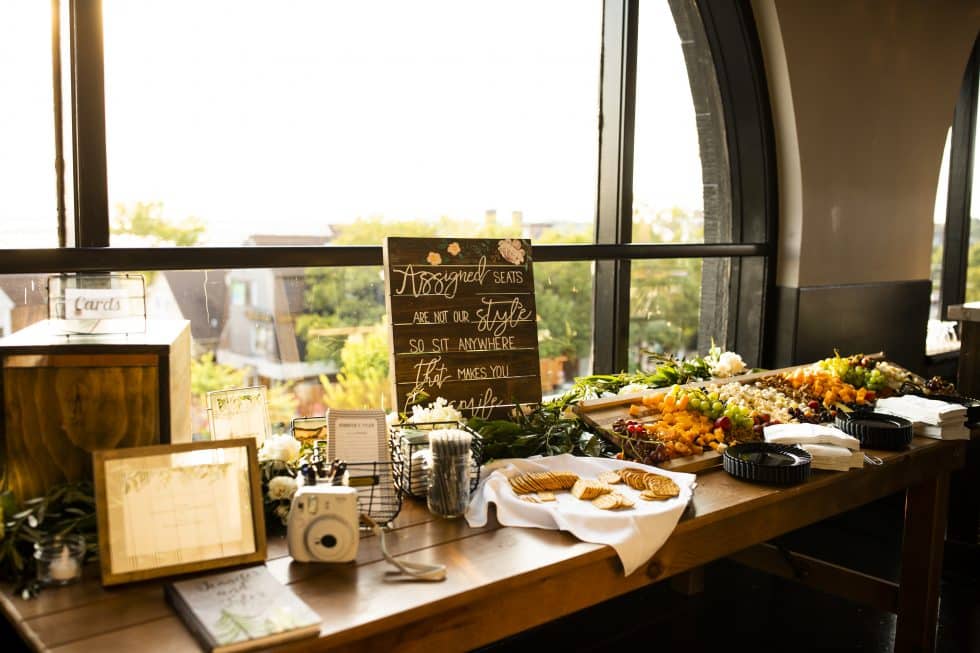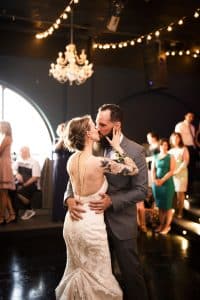 CATERING
The couple took advantage of the fact that we are one of the only venues in town that allows you to bring your own catering, which gave them the freedom to hire a third party vendor, Catering On The Go, who provided catering & floor plan design for their wedding celebration.
PHOTOGRAPHY & BAND
The memorable evening was captured by the talented Photographer Joseph Lauring & Jennifer Manville, who attentively photographed all the special moments of the day, including pictures of some funky dance moves as their guests danced the night away and grooved to the beats of the talented Felix Brown Band, who was set-up in our Ballroom stage with custom sound & lighting.
HOW HAPPY WAS THE COUPLE?
The couple was so happy with their private event here at the Top Of Pelham, that they left us a heart-felt review, making our entire staff happy to know we were able to offer her, and her husband, a day they'll never forget!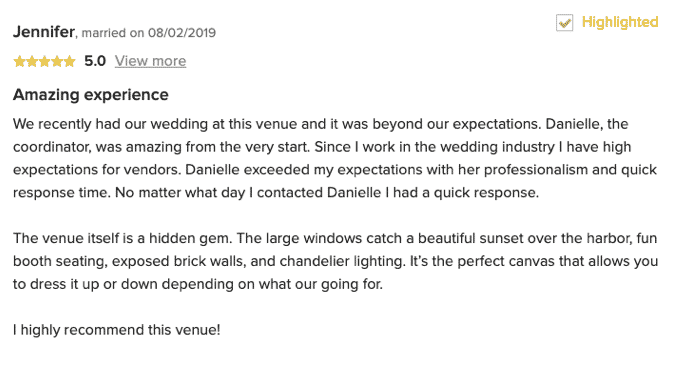 Are you also looking for the best place to host a wedding in Newport, Rhode Island? Contact our staff today, and let's start planning your party at the best downtown location you could have ever asked for!