Every Friday and Saturday night, we host our unique Dueling Pianos show at the Top Of Pelham in Newport, Rhode Island, and the entire show is controlled by YOU! Our pianists only play crowd-selected songs – from classic hits, to today's Top 100, our talented pianists can play it all. Dueling Pianos is the perfect night out for your bachelorette party, birthday celebration, anniversary or just a night on the town!  
With a load of options to pick from, it might be hard to find the perfect song to request… so here's a list of 20 classic songs that are 100% guaranteed to get the crowd dancing, singing and having the best time in Newport, Rhode Island. Consider this your Dueling Pianos bucket list! 
Gold Digger by Kanye West –

Requesting this song is a great way to bring out everyone's funkiest dance moves.

Mr. Brightside by The Killers – Always a crowd favorite!
Summer Nights by Grease – Duets always make for a fun request. Grab your friend or significant other to sing along with!
Umbrella by Rihanna – This throwback will get the crowd swaying like an umbrella during a rainy day!
Crazy by Gnarles Barkely – Perhaps the most underrated song on our list, but will definitely get the crowd excited.
Party in the U.S.A. by Miley Cyrus – This is the perfect girls night out anthem for your crew!
Don't Go Breakin' My Heart by Elton John – Our hearts may be in danger of breaking if we don't get to hear this one…
Sweet Caroline by Neil Diamond – This one always gets the crowd going wild!
Don't Stop Believin' by Journey – Please "don't stop" requesting this song.
Chicken Fried by Zac Brown Band – Calling all country fans, this one is for you.
Crazy In Love by Beyoncé & Jay-Z – Beyoncé is always a good idea to get the girls singing along.
Wonderwall by Oasis – Cue the happy couples! Wonderwall is a sweet song to enjoy on your date night out.
Free Fallin' by Tom Petty – Trust us… everyone will sing along to this one.
I Wanna Dance With Somebody by Whitney Houston – After a few slower songs, Whitney Houston is always the solution to get people off their feet. This is the ultimate celebration song!
Wannabe by Spice Girls – This is the ultimate song to sing with all of your girlfriends! This hit always gets the bachelorette parties up and dancing.
Jessie's Girl by Rick Springfield – Another classic hit we all know, love, and absolutely need to hear!
Hey Ya by OutKast – Hey Ya brings the good vibes (and hilarious dance moves).
September by Earth, Wind & Fire – Does this really need explanation? 
Bohemian Rhapsody by Queen – We all know this is the perfect rock n' roll anthem to get everyone in the room belting out the lyrics!
Piano Man by Billy Joel – Would it really be Dueling Pianos without this classic hit? It may be an obvious choice, but we aren't complaining! Afterall, it is 9 o'clock on a Saturday!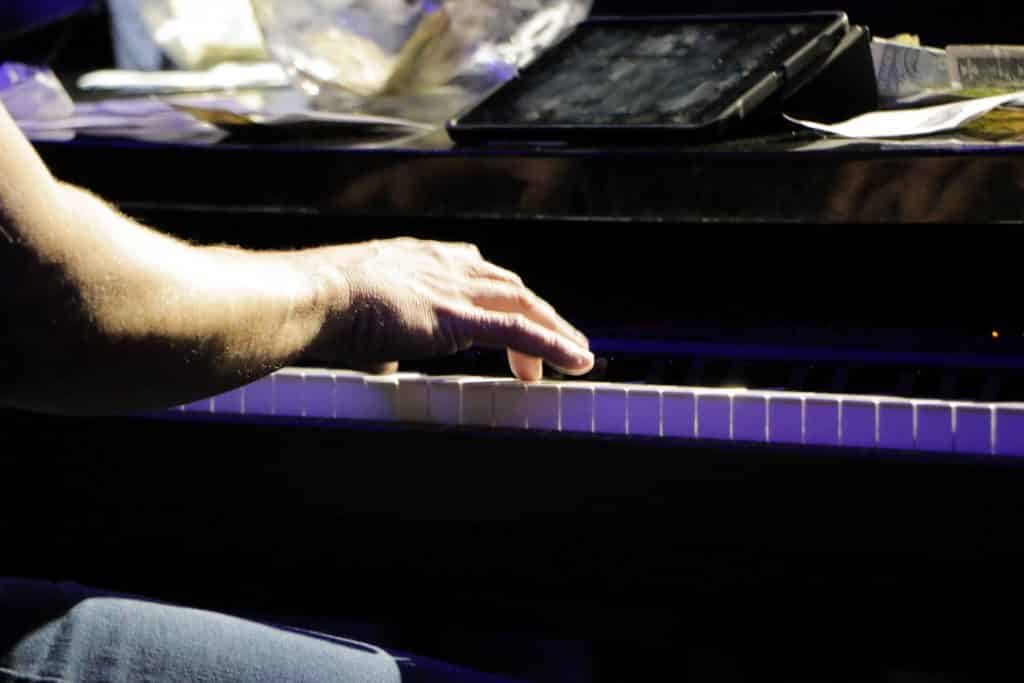 Which song on this list is your favorite? Did we miss any of your "go to" requests?
Make sure to purchase your Dueling Pianos tickets, or reserve a VIP table for you and your friends!
We can't wait to hear your requests this Friday and Saturday night!